Monday, 11 November 2019
Norden Winners at 2019 VACC Awards
Norden Winners at 2019 VACC Awards
Victoria's best automotive operators were unveiled during the 2019 VACC Industry Awards Gala Dinner in Melbourne on Saturday, 22 June 2019, at the Grand Hyatt Melbourne, featuring master of ceremonies, Larry Emdur.
More than 1,000 people attended the black tie gala event where elite automotive businesses from across Victoria were announced as category winners in the country's most important automotive industry award program.
Awards in 35 categories were highly sought after by elite businesses across Victoria, including achievements in mechanical, auto electrical, and body repairs and restorations; car, motorcycle, commercial vehicle and truck sales; engine reconditioning; tyre retailing; towing; and aftermarket and retail business operations.
Norden capped off a great year by being named Best Commercial Vehicle Manufacturer 2019. It was the first win for Norden, after finishing as a finalist in previous years.
The win recognises the passion and quality of workmanship of all at Norden.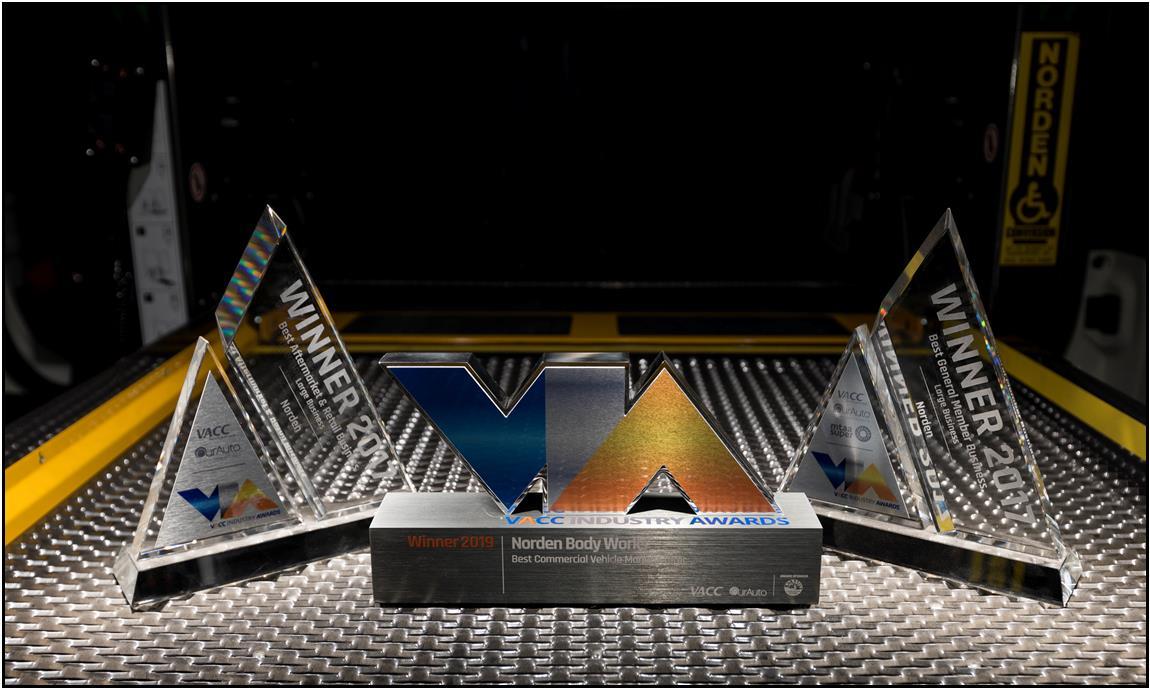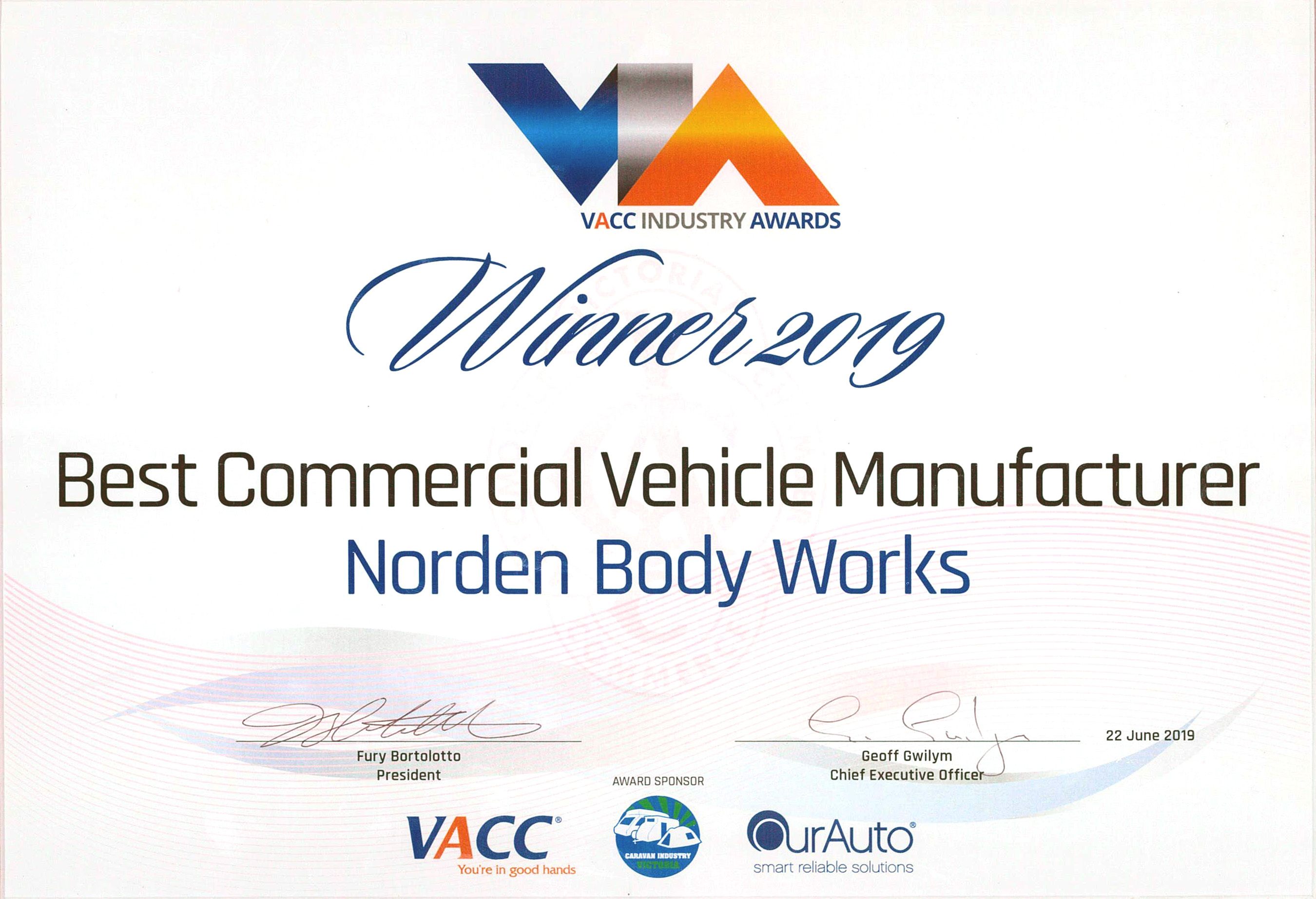 ---