Norden Cable Trailer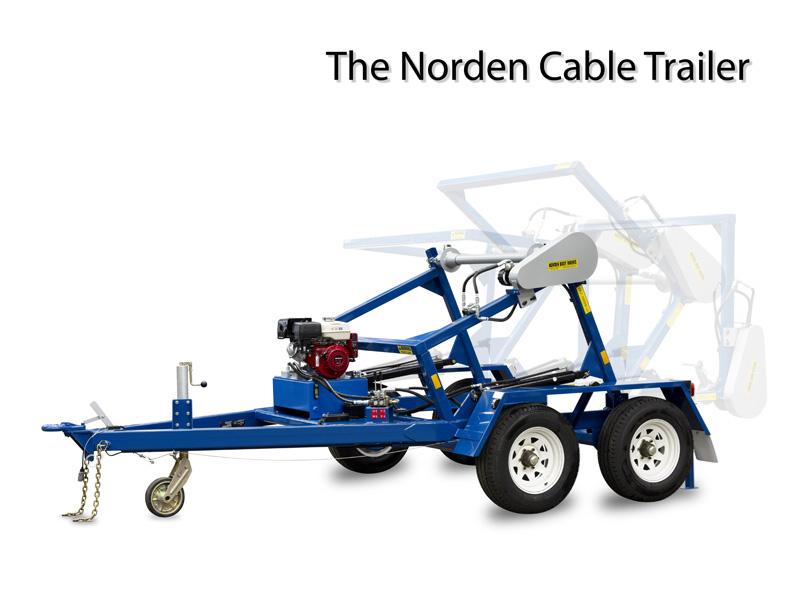 Twin axle trailer to suit cable reels up to 2000kg 2.4 diameter
Axles Dual Al-Ko rubber suspension, 2500kg capacity each, (-20%, not load sharing axles).
Wheels LandCruiser 16" x 7", 6 stud ,Tyres GT 225x75 R16, recommended cold inflation pressure 45-75 psi (75 psi max.)
Brakes 12" electric 12Volt, handbrake override to front axle, engager break-away kit
Coupling 3500kg fixed ring, 75mm ID (suitable for pintle hook type tow-bars)
7-pin electrical plug
2 off 10mm transport chain
ATM aggregate trailer mass 3500 kg max
Tare weight estimated tare mass without spare wheel 1100kg approx
Payload – Total Estimated Payload based on a tare mass of 1100kg is
2400 kg however, the designed SWL for the cable drum is 2000kg (See SWL)
SWL The designed SWL. For the lifting of the Cable Reels is 2000 kg.