RV Kinedyne Cargo Control
Life on the road is tough.
From fighting heavy rain and snow to dealing with traffic jams and negotiating tight streets, it's always a hard day's work to meet deadlines. That's why Kinedyne is committed to engineering durable, dependable cargo control products because the last thing you need to worry about is whether your load stays secure.
Kinedyne design all its products to withstand the rigours of the road. So when you rely on Kinedyne, you get peace of mind.
Kinedyne began in New Jersey in 1968 and has evolved into a world leading provider of cargo control products for the transportation industry. Specialising in cargo control equipment for the heavy duty trucking industry and other industries such as marine, rail and the Department of Defence.
All of these areas of expertise have allowed Kinedyne to provide its customers the support, products and excellent service that they have come to expect.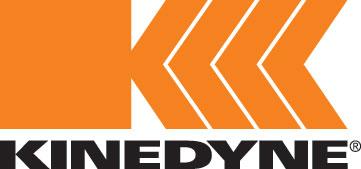 Click here for our Kinedyne/Steadymate Parts Information Sheet
Tie Down Straps

Kinedyne doesn't just provide cargo control solutions for the big rig truck driver. We have a full line of one-inch ratchet and utility straps great for securing cargo in pick-up trucks, car top racks or boat trailers, anywhere a light-duty tie-down is needed.

Ratchet Straps

Kinedyne ratchet straps are designed to handle most types of flatbed tie-down requirements. Special length fixed ends are available as a special order. All ratchet straps are labeled with their working load limit to meet D.O.T (U.S Department of Transport) regulations and Cargo Securement Standards. Straps are stencilled with the Kinedyne name and logo.

Cam Buckles

Kinedyne offers a complete line of ratchet, cam and over-centre buckles to handle all types of tie-down applications. All buckles are designed for strength, durability and ease of operation. Ratchet buckles are available with various handle configurations to satisfy user preferences.

Jaw and Pan fittings

When you're looking for a strong, secure attachment point for the floor of your trailer or vehicle look no further than Kinedyne's large selection of jaw and pan fittings.

Locking Systems

This positive locking system, through use of a specially shaped hook which is engaged onto a pin located between the side frame and the rub rail of the flatbed trailer, keeps hook end engaged while tensioning the winch or ratchet strap.