Vehicle Access Solutions
Norden Conversion is the industry leader in adapting vehicle access for reduced mobility. Since modifying our first wheelchair accessible vehicle in 1982, our commitment has been to continuously search for and develop solutions, for maintaining quality vehicle access to the wider community. A dedicated engineering and design team work closely with our sales team who are always in close consultation with customers.
Specialising in wheelchair access, Norden Conversion creates solutions for all transport needs, from the family vehicle to aged, disability and community transport.
Norden fully understands that your needs can change, therefore a solution must be adaptable to meet your requirements.
Handrails
Improved access and stability for passengers can be safely provided with the use of handrails and supports. Off the shelf or customised handrails can be adapted to most vans or buses.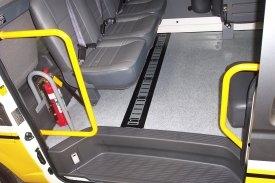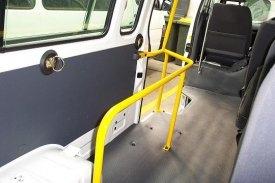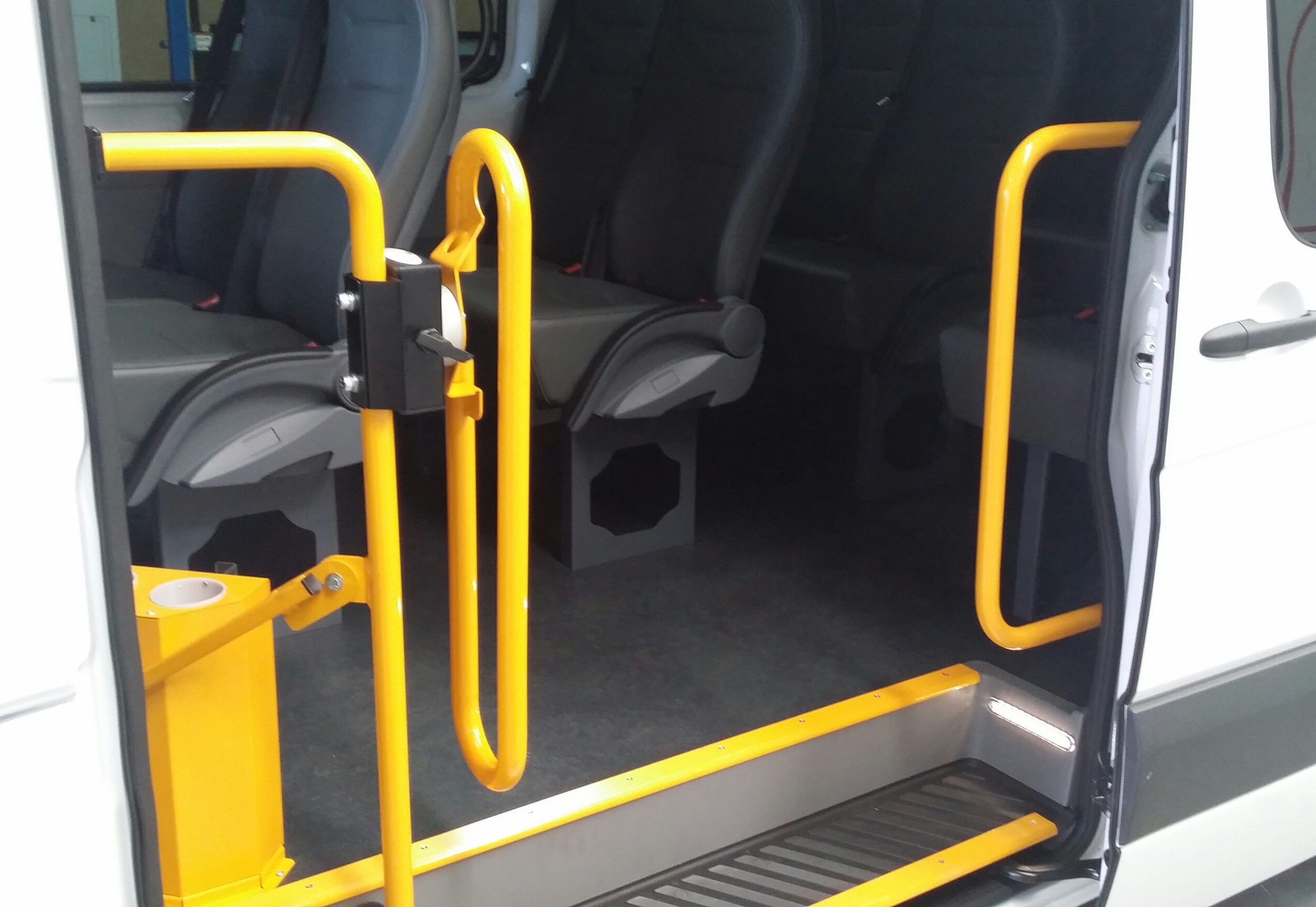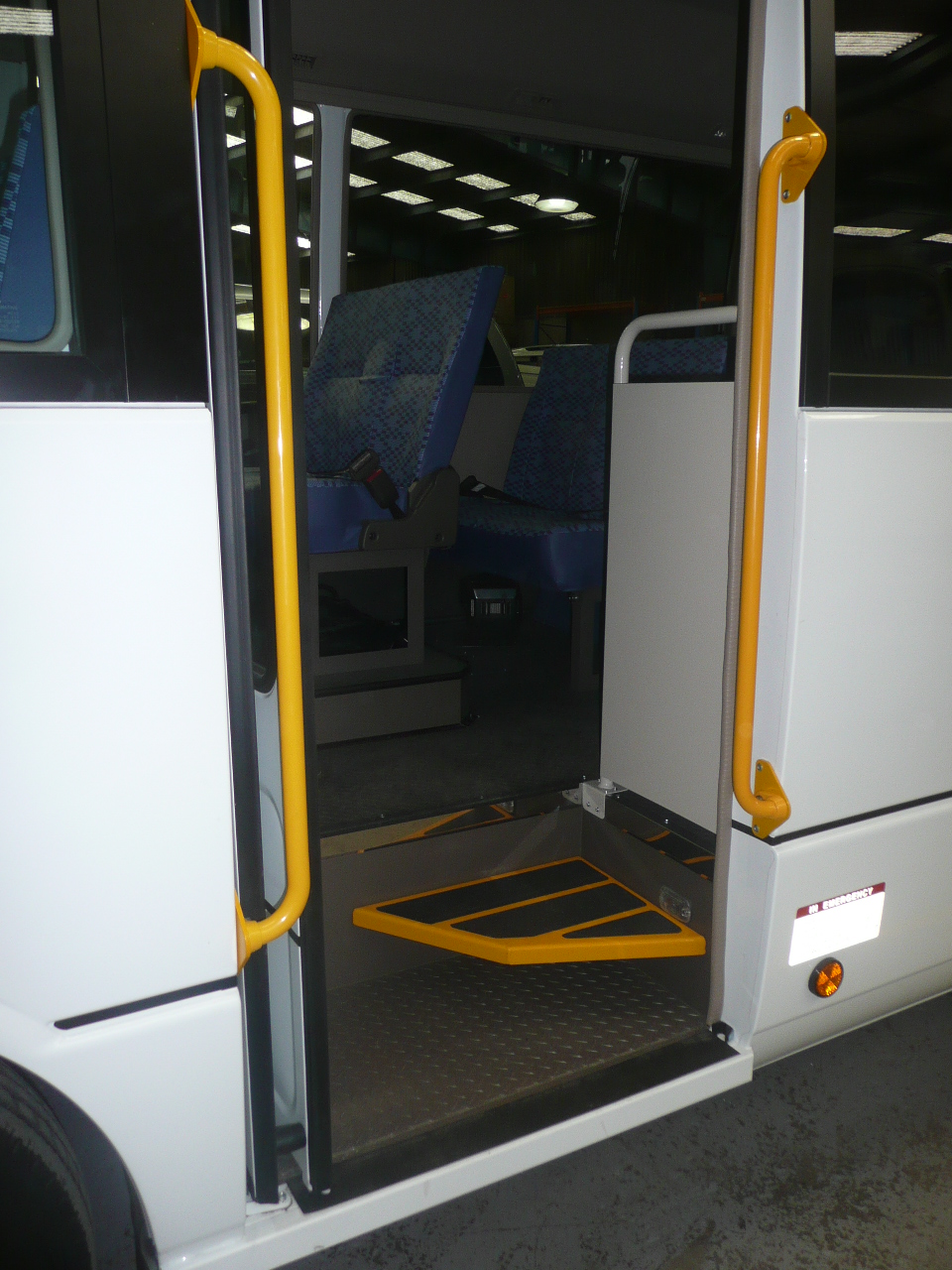 Step Assist
Norden has designed and built a handrail which can be fitted to a range of buses and vans.
The Norden Step Assist handrail is designed to aid entry to and exit from a vehicle. It differs from other handrails as it extends outside the vehicle using a horizontal axis pivot.
The handrail is manufactured to meet critical engineering standards and has been thoroughly tested for reliability and usability.
Features of the Step Assist are:
Constructed from steel with a

'safety yellow'

powder coating
Continuous free flowing handrail. No need to re-grip
Maintains a clear path in and out of the vehicle at all times
Safe working load of 75kgs
Our handrail suits vehicle types including:
Toyota HiAce range
Fiat Ducato
Mercedes Benz Sprinter
Renault Master
Entry Access
Ambulant assistance entering and exiting a vehicle can be modified to suit a number of vehicle styles. Automatic Kwikee Step, Intermediate Step, Manual Step and Edge Identification are all part of a vast range of possible solutions.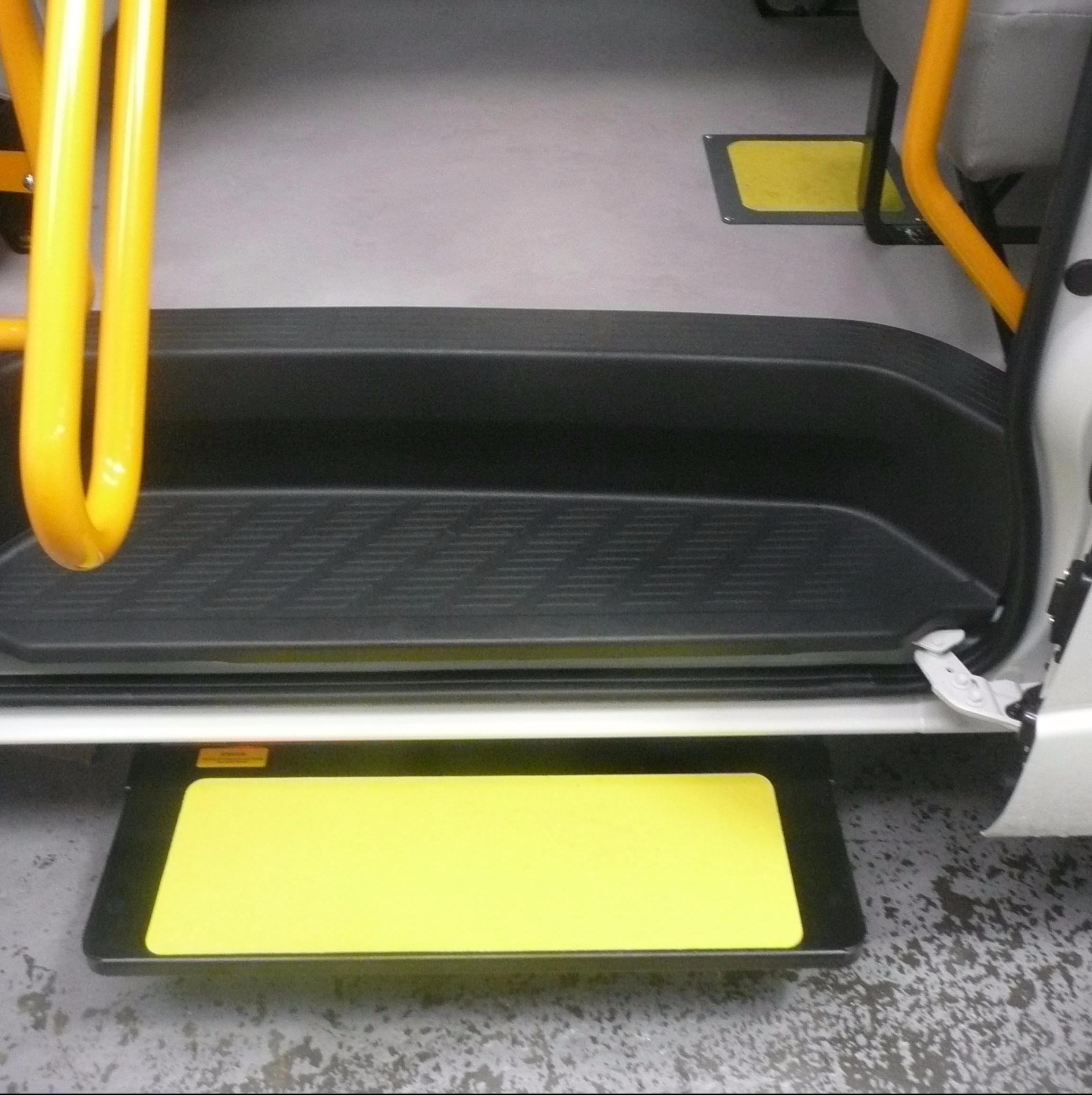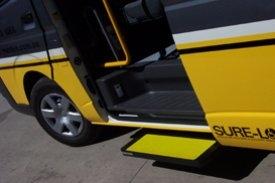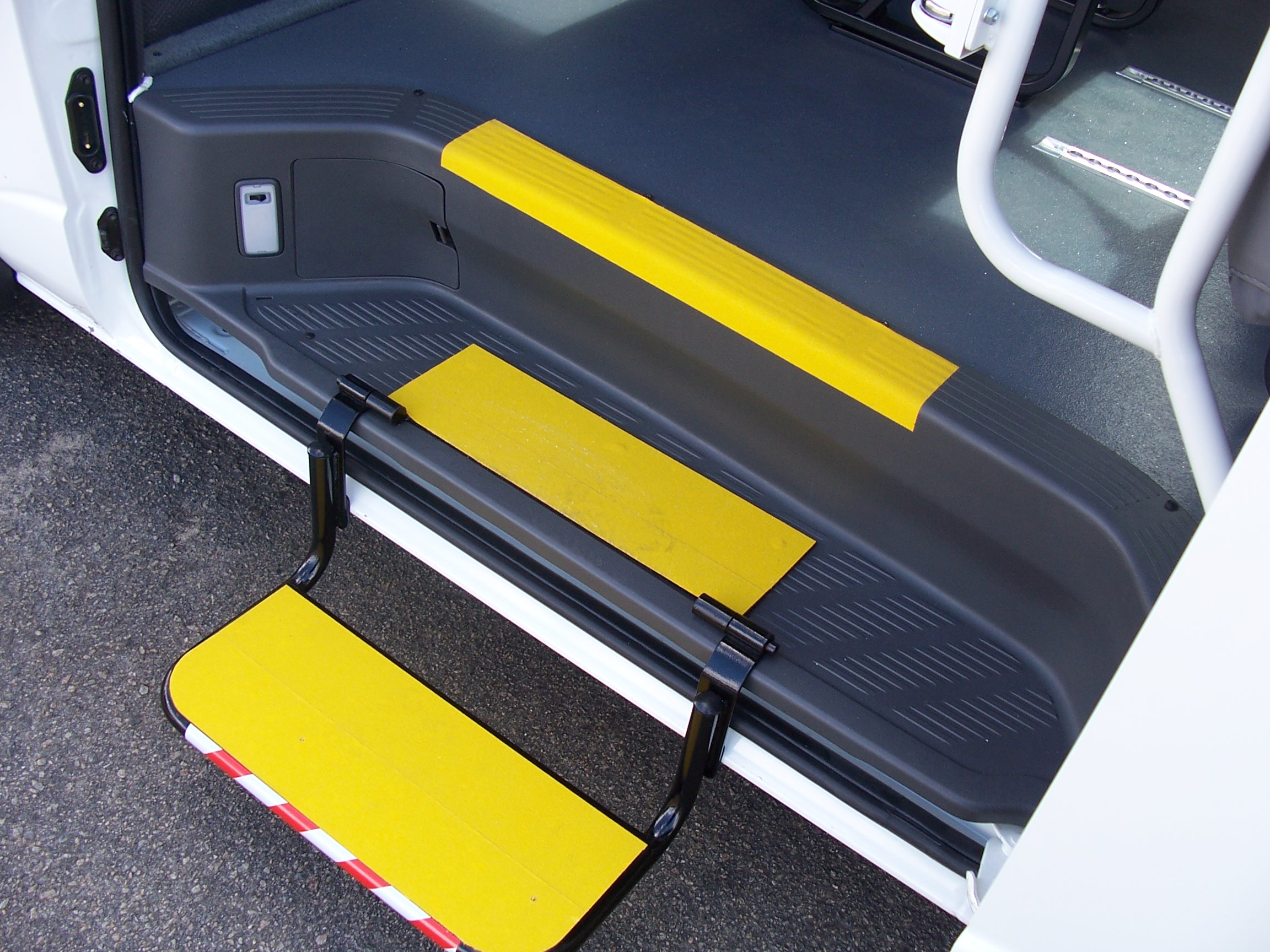 For further information on Kwikee Step range click here.
Storage Solutions
Safe storage of loose objects is paramount whilst in transit. The potential for this equipment to become a projectile is greatly decreased when safely stowed. Folded Wheelchair Storage frames, Rear Storage Pods and Cargo Screens are just some of the possible securement methods available.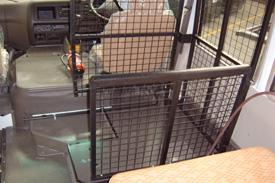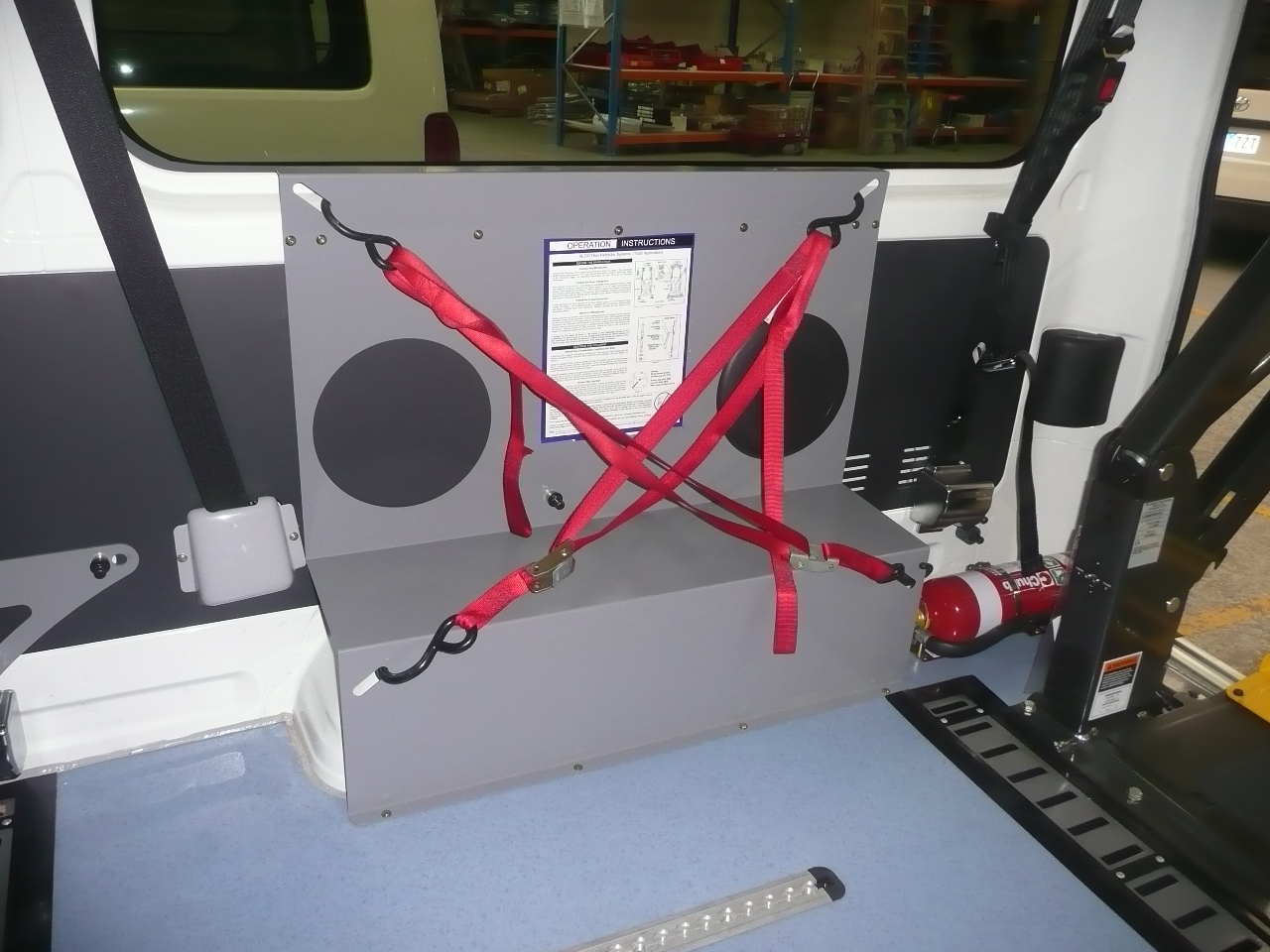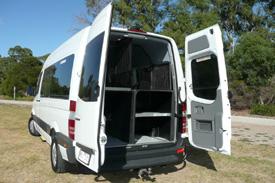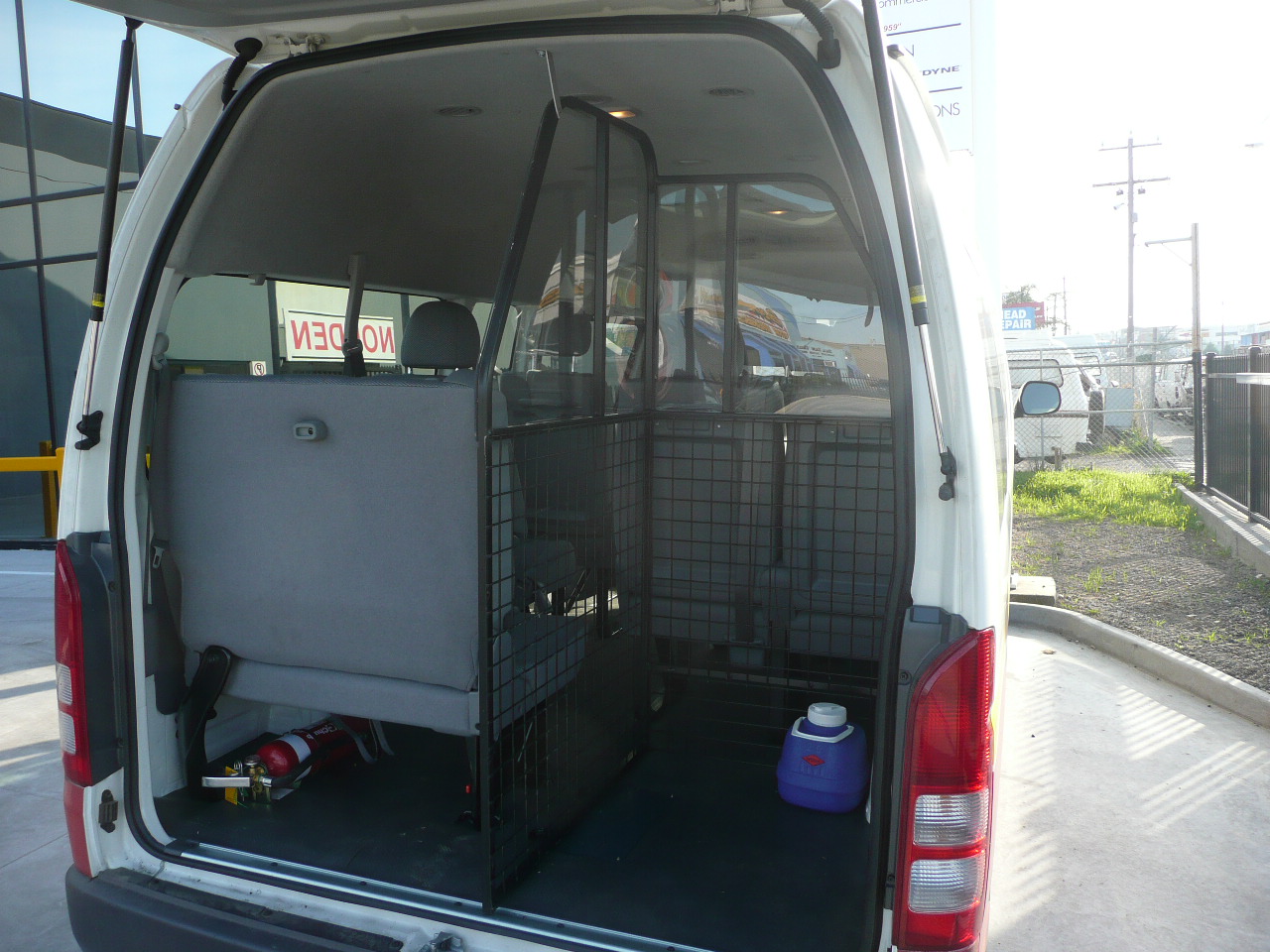 Seating Options
Folding and removable seats allow flexible seating arrangements and capacities, while still maintaining wheelchair access. Vehicle layouts can be altered to multiple user-friendly designs and customised floor plans can also be discussed with our design team.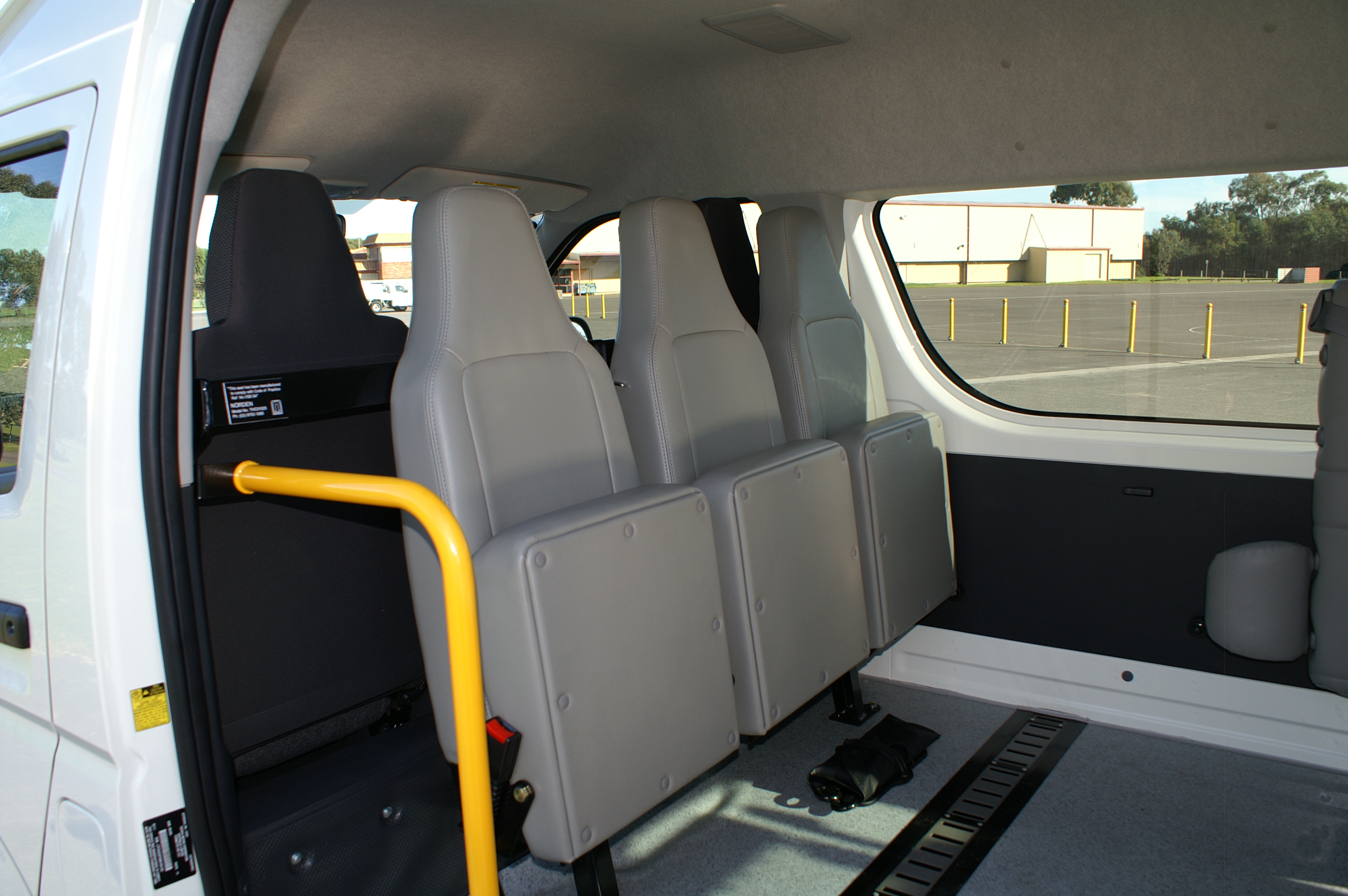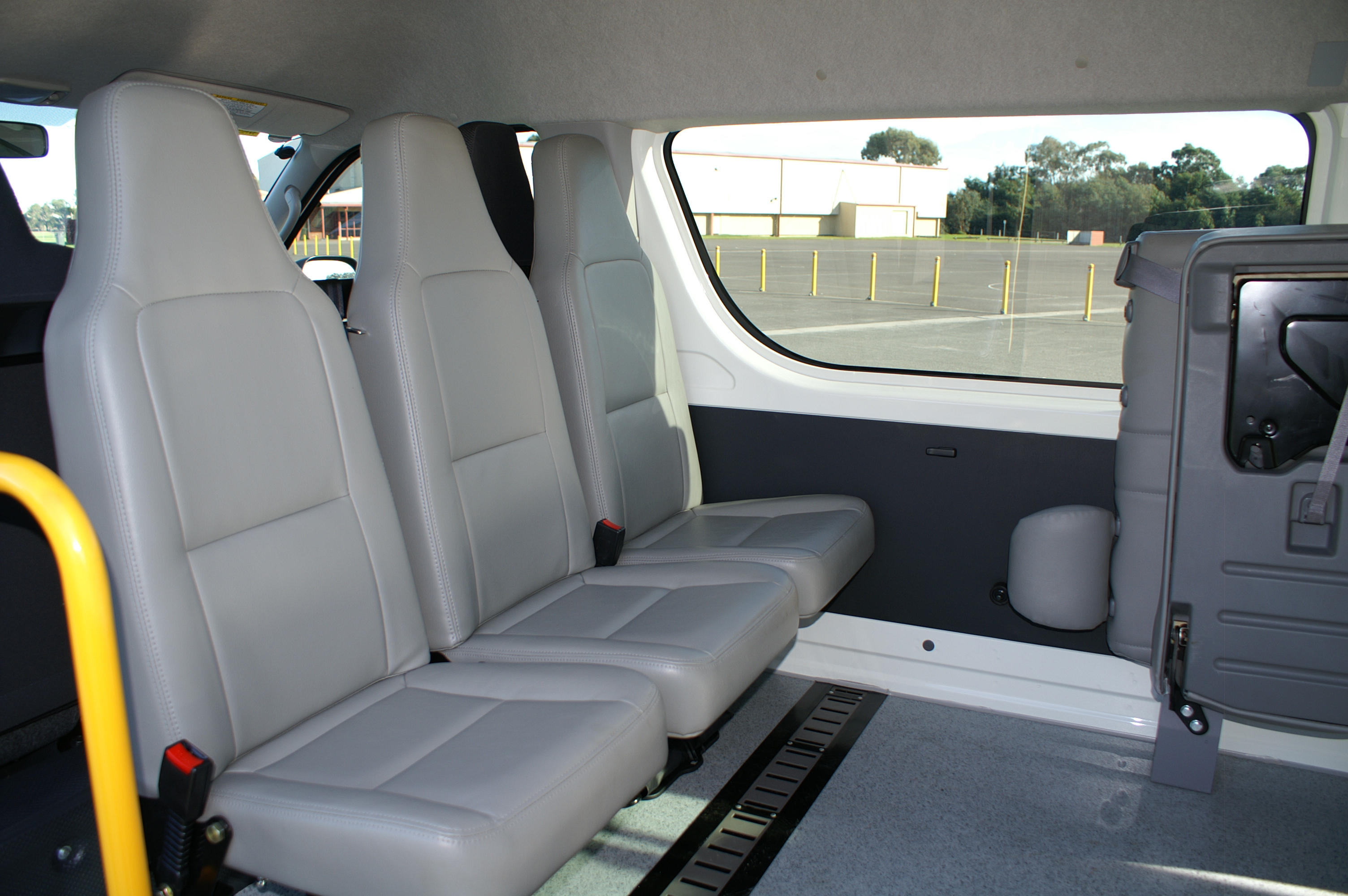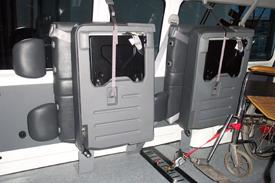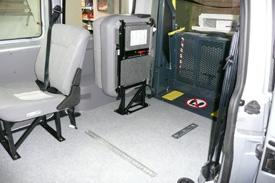 Product Familiarisation
Norden Conversion can assist with an on-site assessment, taking all personal and behavioural characteristics into account. As part of our continuous advancement in customer service, Norden Conversion can assist you with a Product Familiarisation Session to give you and your staff confidence when operating new equipment.