H300 Toyota HiAce Commuter
A Fresh start that began on a dead end road
The first road our New Commuter Wheelchair Conversion travelled was short, direct, and finished with lights…. cameras…. and a very abrupt stop.
For this first trip we selected some very special passengers. They gave the appearance of being the strong, silent types. Yet they told us so much.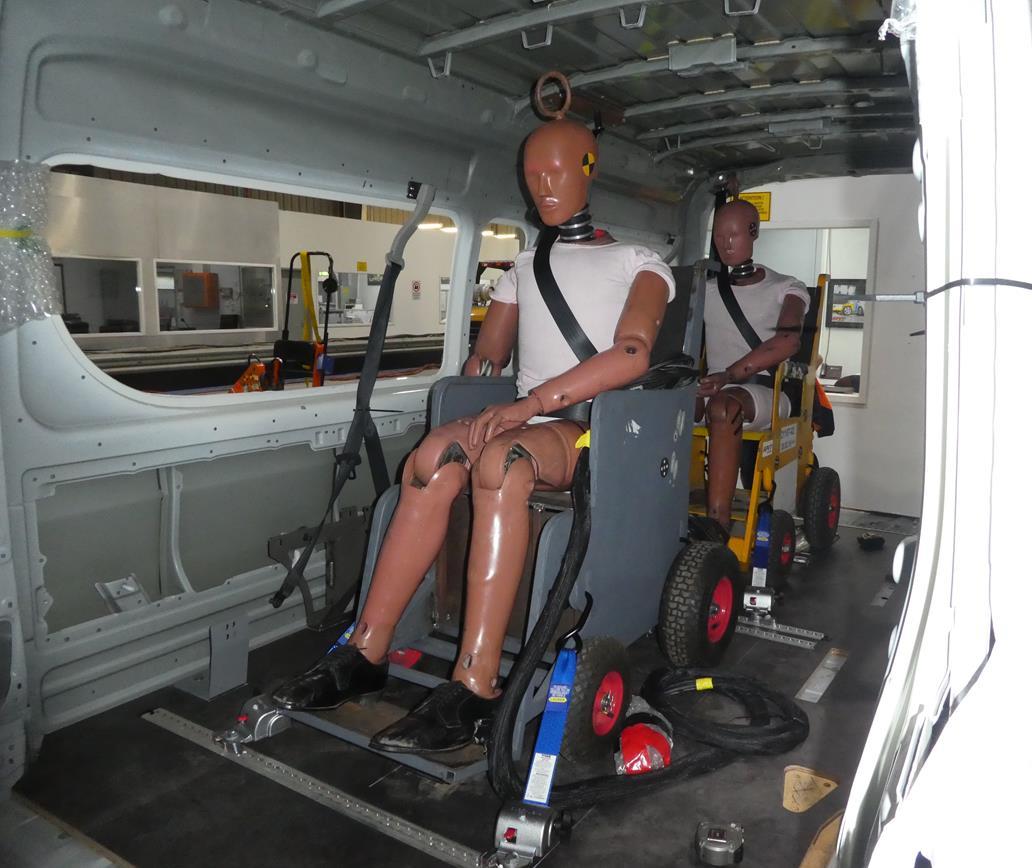 Conducting an in-vehicle dynamic test was not the cheapest or easiest way to prove the safety of our wheelchair conversion, which is probably why it's never been done in Australia before. However, it was the only way to discover what would happen in the 'real world'.
It gave us more than just the knowledge that the belts, restraints and fixings will hold in a 20G crash. It also proved the wheelchair passengers in a Norden conversion will be secured properly – in position – the number one priority for us and our customers.
We are proud of this conversion which has been developed with a combination of our years of experience and benchmark testing. We would be excited to show you our demonstrator vehicle and hear your specific needs so we can develop your best transport solution.