2019 Toyota Commuter
Here it is... 2019 Toyota Commuter Wheelchair Conversion
The 2019 Toyota HiAce Commuter with its versatility, ease of operation, reliability and low ownership cost is the perfect platform for Norden to build a Wheelchair Access Vehicle suitable for Disability Service providers, Aged Care facilities, local councils, and many other transport organisations. The introduction of this new Commuter has allowed us to develop our best conversion yet. It offers a safe, versatile and comfortable environment.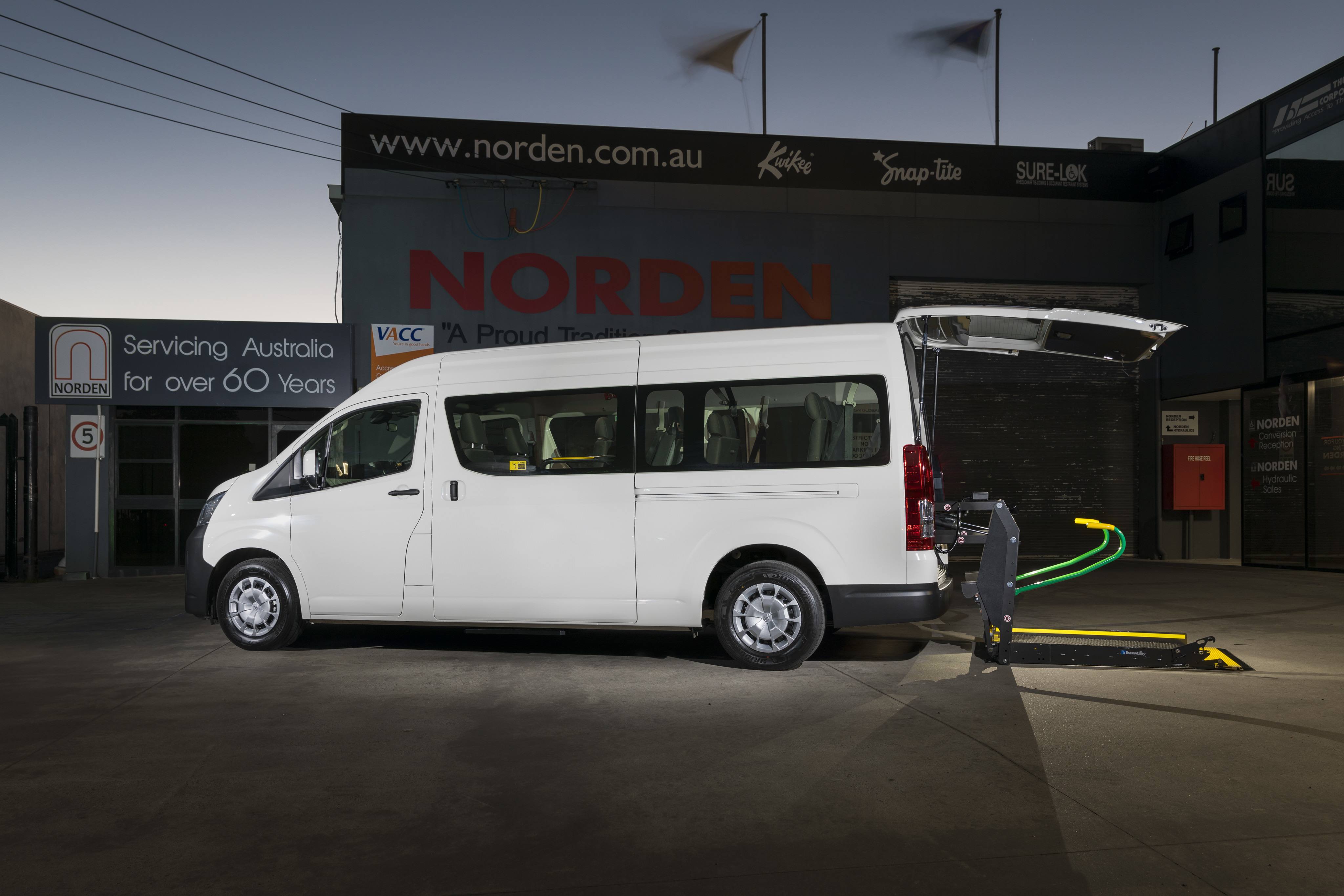 Designed for you
We understand that you have individual needs and priorities. So we five layouts that allow for either one or two wheelchair positions and various seating capacities. In addition, we have a range of options to allow us to customise the conversion to best suit your needs.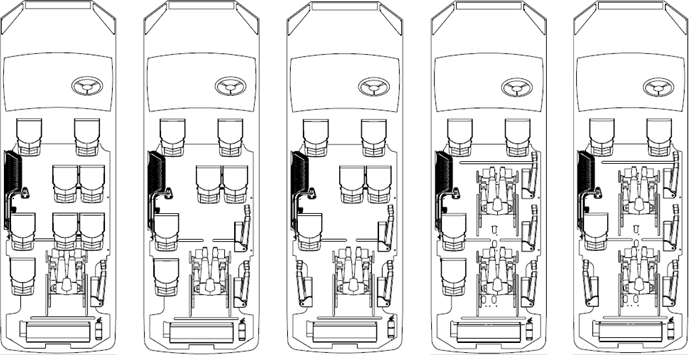 Tested to protect your passengers
Our first consideration in developing a new conversion is to ensure it complies with all relevant standards and regulations. To ensure the integrity of our conversion we put our design through rigorous testing. This included an Australian first — an in-vehicle dynamic sled test (crash test). This is the only approved method to test whether the wheelchair occupant lap-sash belts and mountings can withstand a 20G collision. We also verified that the lap-sash belts are correctly positioned in accordance with the Australian Standard (AS/NZS 10542.1:2015).
Once we met these standards, our focus turned to developing a vehicle that is comfortable, practical and versatile for all wheelchair occupants, carers, and other passengers. It is the attention to small detail that leads to a better built vehicle. For example: a smooth transition from the floor across the hoist base plate, making wheelchair movement in and out of the vehicle easier; moulded floor plates under fixed seat legs, for ease of cleaning; and, the use of genuine Toyota seats throughout, ensuring original look, comfort and safety.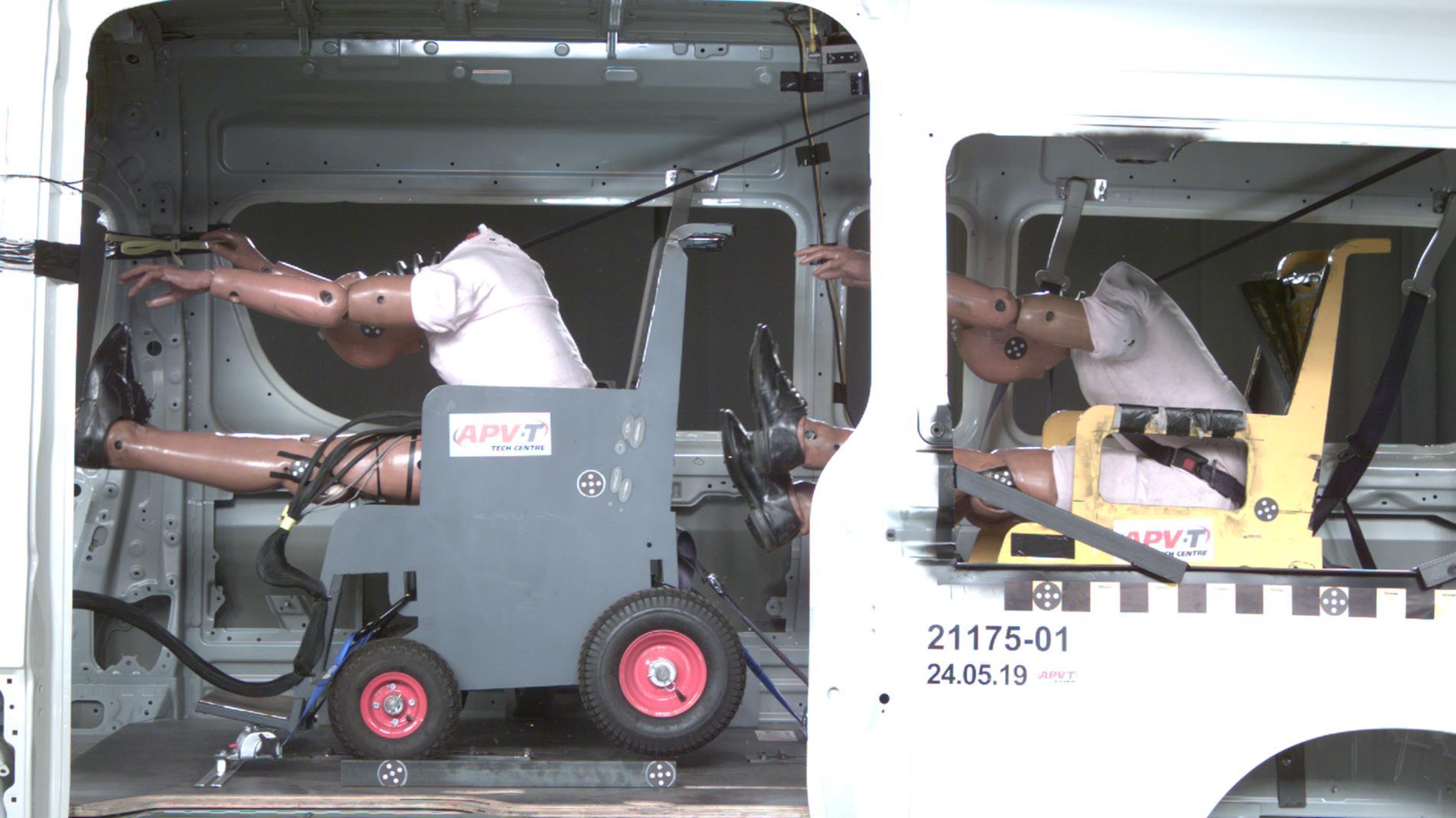 Standard Features
· Genuine Toyota seats throughout to maintain factory comfort and safety
· Lap-sash belts for all wheelchair passengers as required by AS/NZS 10542.1:2015
· Treated hardwood ply floor with R10-rated non-slip vinyl surface to optimise water resistance
· Braun Millennium wheelchair hoist
· No step between floor and hoist base plate
· Lockable storage box
· Moulded floor plates under fixed seat legs.
Optional Extras
· Vinyl seat re-trim
· Choice of electric or manual step
· Handrails
· Norden Step Assist extendable hand rail
· Reverse beeper
· Window tint
· Choice of fixed or split platform hoist.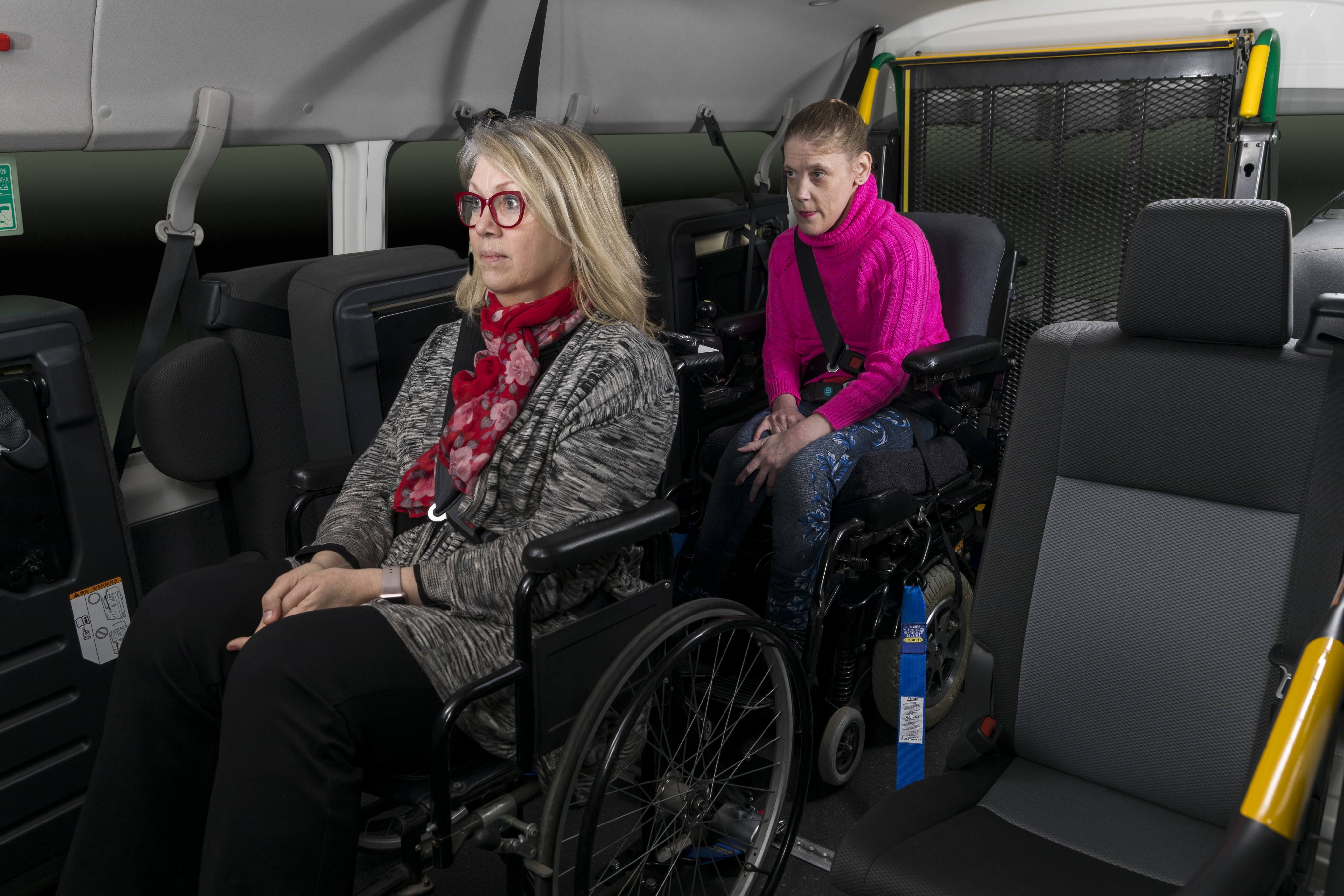 ---